DISCLAIMER:
I was not contacted by any of the companies mentioned below. I was not asked to test these products. I was not asked to review these products. I purchased all of the products below myself, and I have listed these as my personal favorites for the month of March 2014.
Now that we got that disclaimer out of the way:
Hello! As promised, I am posting my March Favorites! Is it just me or was March super long????????? I am so ready to see the end of March. I am thankful for the month of April. It is going to warm up alittle. I am tired of this cold weather.
In the month of March, a stumbled upon a few good deals. I decided not to pass these things up. I tried out new products, and the ones that I absolutely LOVED, I decided to post about them. They will be broke up here in HAIR, NAILS, FACE CARE and MAKE-UP.
HAIR:
The first hair product that I absolutely LOVE is my
Creme of Nature with Argan Oil Strength and Shine Leave-In Conditioner.
Image source: Google
This product promised strength and shine. It can be used on damp and dry hair. Unlike the other products I will write about, I have actually used one bottle of this product before. The way I was using it was shampooing my hair, condition wash then apply this leave-in spray then style. I was actually not going to purchase this product again, wanted to try a new spray leave-in. But I caught it on sale at a local BSS. When I saw it there on sale, something in my head told me to try it in a different way.
So now, whenever I shampoo my hair and DC, I spray my Creme and Nature Leave-In and put on a plastic cap and sit under the dryer with it for 10-15 minutes before I style or whatever. Let me tell you, girlfriend!!!!!! Since doing it like this, my hair is so soft!!! My hair is manageable. My hair feels like butter. My hair is shiny! My hair is strong! I believe that this Creme of Nature Leave-In has found a permanent place in my regimen!!!!! I will continue to buy this product. 5 stars!
My last hair for my March favs will be my
GVP
(Generic) to
Paul Mitchell Super Skinny Serum.
Image source: Google
Where has the product been all my flatironned life?! This product promises to reduce drying time, smooths, shines and conditions. One positive about this product is that a very small amount goes a LOOOOONG way. One time, I poured a full dime size amount into my hand and was afraid that I was going to weigh down my hair. I literally use a drop, maybe two depending on how frizzy my hair is. This product has officially replaced my old heat protectant. I am only using my old heat protectant for roller sets for myself, and wraps for my mom. When I use this product on my wet hair, I am blow drying. It leaves my hair so shiny. When I am using this product on dry hair, I am flatironning. It leaves my hair flowing in the wind. It is amazing. This product is not going anywhere!!!!!! 5 stars!
FACE CARE:
The first facial care product I used was the
Bio-Oil
.
Image source: Google
I have not used this product before. It is this light weight oil that promises to improve scars, stretch marks, uneven skin tone, aging skin dehydrated skin. I started using this product about two months ago. The product recommends that one apply the product twice daily for improvements visible in 3 months. The product was working wonderfully for the first couple of months. However, the product has began to slack in its progress. Another con about this product is that every though it is a light weight oil, this product leaves my face extremely shiny and greasy looking. I have a whole bottle of this product and I am not ready to toss it just yet. So, I am going to continue to use it, but I had to improvise.....
I was in desperate need of a great oil-free moisturizer. So I decided to purchase
Clean and Clear Dual Action Moisturizer
.
Image source: Google
This was my first time purchasing this product. When I was shopping for a moisturizer, I read enough bottles to final settle on this particular one. It promises to moisturize dry skin, treat and help prevent pimples. I LOVE this moisturizer. It last all day. It is a wonderful moisturizer. It is light weight. It goes on wonderfully. It doesn't leave my skin super greasy looking, which is a great plus. So, I decided when applying my moisturizer that I would mix a drop on my Bio-Oil with my moisturizer. I am super happy with what is going on. I am using up a product; it is not sitting on my dresser or in my stash collecting dust; I am getting the light weight results like I want. It is a win-win here.
The final product purchased in March was my
Ambi Skin Care Even and Clear Foaming Cleanser.
Image source: Google
I have used this product before and did not see any results with it before. It promises to help clear and prevent breakouts. In addition it is supposed to help improve visibly tone and texture. I have been only using this product for about 1 1//2 weeks. This product has helped my skin tone tremendously in this little amount of time. My acne scars are fading and fading fast. My skin is brightening and shining (without the greasy products). My face is soft, and I am happy I decided to give this product another try. So, I will be giving you a post later about the update on my Bio-Oil and my Ambi. I am trying to achieve clearer skin.
MAKEUP:
For a while, I have been using the
Maybelline New York the Colossal Volume Express, Cat Eyes
.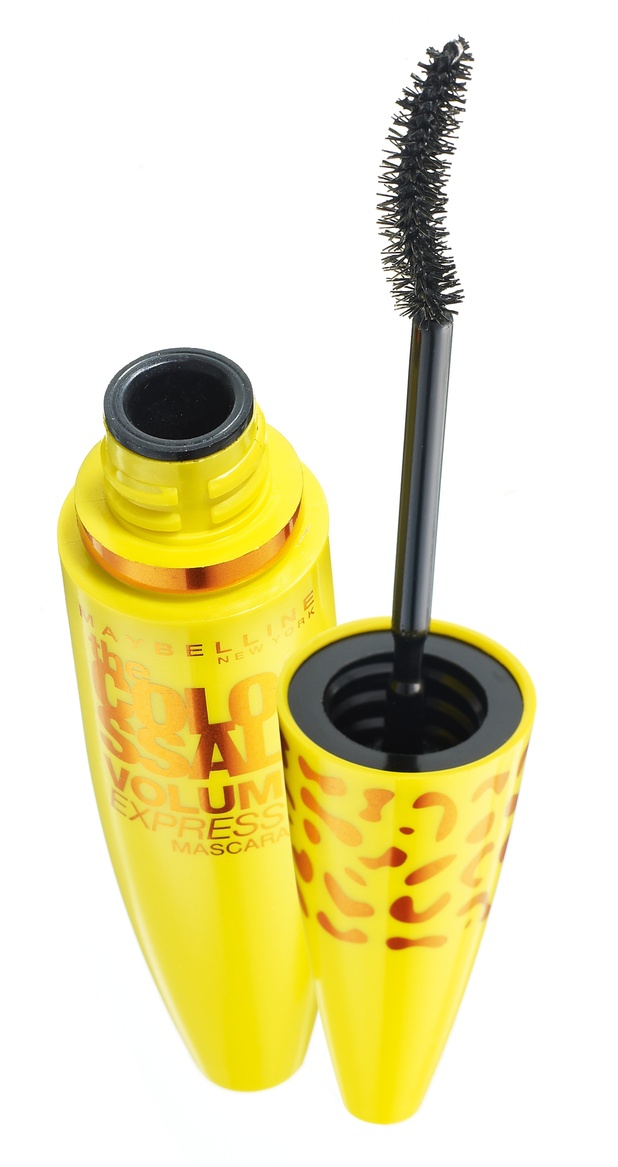 Image source: Google
But for the month of March, I have been really on my mascara. I LOVE this mascara. It gives me the volume that I desperately seek. My eyes look so dramatic. In addition to the mascara itself, I really love the mascara brush. The curve in the brush helps me get all of my upper and lower lashes. It makes applying mascara so easy for me. I purchased the Turbo Volume, but it has nothing on this Colosssal Volume. Big Time Favorite! This mascara is not going anywhere. I have seen where women have bought this brand of mascara but the brush is straight, not curved. I will continue to keep my curved brush. There is no way I can go back to the straight brush after I have been spoiled by the curved brush. 5 stars!!!
e.l.f. Tinted Moisturizer in the shade SAND
Image source: Google
I am NOT a fan of liquid foundation. It makes me look porcelain-like, super hard and super stiff. I look quite unnatural with it. Well, after watching a few YouTube videos, I saw where on some women's "down days", instead of using foundation, they will put on some tinted moisturizer. So, I told myself that I would look into some for myself, just to try it out. I decided to try the e.l.f. brand and move on up to other brands to see which one I prefer. Let me tell you: I am not looking any further!!! I purchased my first tube of this tinted moisturizer in the shade SAND from my local Walmart. I put it on and I received one of the most natural looking coverage I have ever laid eyes on. I mean, it was popping, but in a good way. My skin looked natural but covered. It was amazing. It was like I was performing magic. So, I applied it again and again and again for weeks and weeks. Nothing changed; it was still this most remarkable coverage. So, I caught a great sale on e.l.f. and now I have 9 containers of my new make-up staple. Sometimes, my face can look a little abnormally shiny with the moisturizer, so I will take facial powder of my choice and do a light once over. In my eyes, this product is where its at. Did I mentioned that it goes perfectly with my skin tone? I just matched my hand skin tone with the color strip outside of the container! BEST. DECISION. EVER.
5 stars!
Wet and Wild Lipstick, color Just Peachy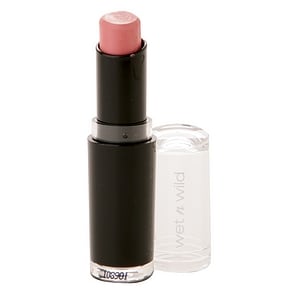 Image source: Google
I am not a big lipstick person either. But since I have been wearing the tinted moisturizer, I wanted to wear more color on my lips rather than the glossy lip I have rocked so religiously into the grave. I was picking some reds, pinks, purples and oranges. BUT I was on the hunt for the perfect nude-like color. In the midst of a junk food run at my local Dollar General, I passed by a lipstick stand for 1 dollar. I found this Wet and Wild, Just Peachy color and I was sold! When I first put it on, I fell in love. I will normally base my lip with a moisturizing balm and apply a small coat of my lipstick on. It is natural looking with being overbearing at all. I wear this color practically everyday. It is awesome!
NAILS:
Image source: Google
I was growing my nails out, but I have trimmed them low to start over on their growth because I am treating them so that they can grow in more stronger. Before I trimmed my nails, I purchased 3 polishes that I was absolutely crazy about. The first one is
Essie Eternal Optimist.
I saw a MUA on youtube using this color and I had to have it. I looked to good on her fingernails. Once I bought the polish and tried it out for myself, I didn't believe that I did the polish justice. But I didn't lose hope just yet. I tried it on my toes and I FELL IN LOVE!!!!!!! I cannot believe how beautiful (yes, I am talking about my feet) my feet looked! I believe that color paired with a careful DIY pedicure helped me achieve some awesome looking feet lol.
Image source: Google
The next polish I purchased was the
ORLY Pink Nude
. I know that this color is paired with french manicures, but I love the nudes of the french manicure polishes. SO, I purchased it for a full nail experience. In the end, I believe that this color was decent on both my fingers and toes, but I believe that a better base coat will really help bring out the true potential in this color. So, I will be posting an additional post about this polish on a later date.
My final product of March is my
OPI Pinking of You
fingernail polish.
Image source: Google
I cannot tell you how much I love this color. How did I come across this color??? Well, I was getting a manicure, and a lady was getting this very same color on her nails and toes. I asked the manicurist what was the name of the color and she told me. So, I ordered it offline not seconds after she told me. It is a very beautiful color. For the sake of this post, I got my pedicure with this very same color. I believe that it goes very well with my skin tone, FINGERS AND TOES. It is one of my favorite pinks!!!!!!!
Well, there you have it! This has been my first monthly favorites blog. I hope you have enjoyed it. I am already on the hunt for my April's post. If you have any questions, please do not hesitate to ask.
-Alexis